Roger Sanchez Release Yourself Radioshow #689 - Guest Mix From Kevin Over [#FreeDownload]
14 Jan 2015 19:20
-
14 Jan 2015 19:28
#1
by DjMaverix
DjMaverix created the topic: Roger Sanchez Release Yourself Radioshow #689 - Guest Mix From Kevin Over [#FreeDownload]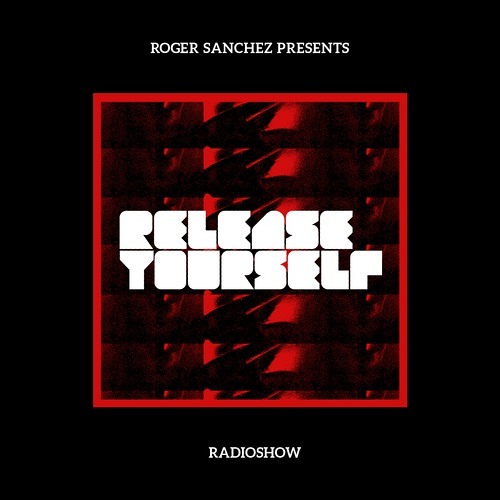 Release Yourself Radio time! Brand new music from Electronic Youth, Daniel Knob and Fideles, plus a couple of S-Man edits.
There's a Hot Release from Sean Miller, Spotlight is on Lupe Fuentes and it's back to 2005 for this weeks Flashback with Ame.
And we welcome in 2015 with our Ones To Watch DJ, Germany's Kevin Over, who takes over for the final forty with his blend of the deeper, darker shades of house music.
Enjoy!
Release Yourself #689
-Tracklist-
Kevin Over - Touch (Noir)
Shades Of Gray – Tonight Is The Night (Smash Tv Remix) (Beef Records)
Maks Henning – Attack Effect (Viktor Gerk Rework)
Electronic Youth – Be Right There (Club Mix)
Sean Miller – Clublife
Fonetica – My Time Has Come (S-Man Edit)
Sabb – Earth ft Pedro M (Noir)
Damian Lazarus & The Ancient Moons – Lover's Eys (Mohe Pi Ki Nakariya) (Dixon Re-Edit) (Crosstown Rebels)
Lupe Fuentes – Gotta Keep Holding On (InHouse)
Swack – Got It Back (S-Man Edit)
Mark Vidovik – The Reflection
Daniel Knob – Out Of My Mind (Chazin Cuts)
Ame – Rej (Innervisions)
Laera & Fuiano – Felicidad (Versatil)
Andrea Giudice – Subliminal (Safe Music)
Fideles – Better Thing (New Violence)
The Release Yourself Guest Mix With Kevin Over:
-Tracklist-
Regrib - Yeah (Unreleased)
Soulphiction - Detox (Musik Krause)
GummiHz - Rejuvenation [Oskar Offermann Remix] (Claap)
Kevin Over - Jus A (Noir Music)
DIF - Ghostrider [Frag Maddin Remix] (Paperjet Records)
The Organ Grinder feat. Chesus - Steam Roller (4Lux Black)
Kevin Over - Daze (Noir Music)
Peter Dildo - Lucky Punch (Trackdown Records)
Bicep - Poly Pinneaple (Feel My Bicep)
Author for FusoElektronique. Dj Resident for We Play The Music We Love. Juventus FC Fan.
Please Log in or Create an account to join the conversation.
Time to create page: 0.079 seconds