Above & Beyond Group Therapy 116 with Above & Beyond and Kyau & Albert [#FreeDownload]
07 Feb 2015 13:46
-
07 Feb 2015 13:47
#1
by DjMaverix
DjMaverix created the topic: Above & Beyond Group Therapy 116 with Above & Beyond and Kyau & Albert [#FreeDownload]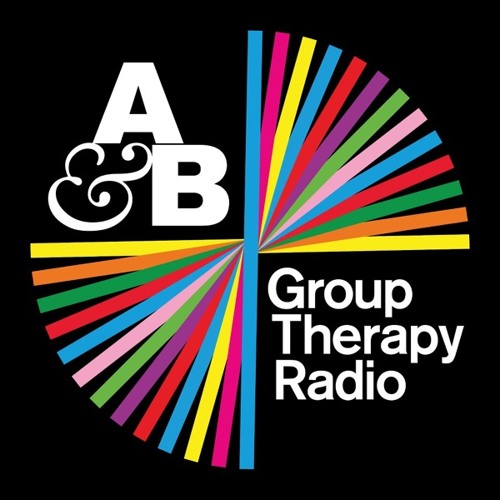 Group Therapy 116 with Above & Beyond
iTunes Podcast:
bit.ly/ABGTpodcast
www.aboveandbeyond.nu/pushthebutton
www.facebook.com/aboveandbeyond
www.facebook.com/abgrouptherapy
www.aboveandbeyond.nu/radio
www.twitter.com/aboveandbeyond
Tracklist:
01. Jason Ross "Cairo" (Anjunabeats)
02. Jaytech "Tank Logic" [Illuminor Remix] (Positronic)
03. ilan Bluestone "Lighthouse" [Club Mix] (Anjunabeats)
Record of The Week
04. Super8 & Tab with 7 Skies "Rubicon" [Jaytech Remix] (Anjunabeats)
05. Cosmic Gate & JES "Yai" [Here We Go Again] (Wake Your Mind)
06. Filterheadz "Flying Colours" (Toolroom Trax)
07. Digitalism "Second Chance" [Capa Remix] (ZeroThree)
08. Grum "Sunday Blue Sky" [Extended Mix] (Glasgow Underground)
09. Sundrowner "South Terrace" (Saturate)
10. Abaza "Florencia" [Vitodito Remix] (Encanta)
11. Aruna "The End" [Aruna Vs. Husman Club Mix] (Enhanced)
12. Andrea Bertolini & Yuji Ono "Deep Freeze" [Arkatec Remix] (Freegrant)
Push The Button
13. London Grammar "Wasting My Young Years" [Maor Levi & Kevin Wild Remix] (White)
14. Above & Beyond feat. Alex Vargas "All Over The World" [Tom Staar's 5am Black Out Remix] (Anjunabeats)
15. Eric Prydz vs. Chvrches "Tether" (Pryda)
16. Darin Epsilon feat. Amber Long "Feel Right" (Perfecto)
17. Ashworth "Rebound" (Anjunadeep)
Flashback
18. Vivian Green "Emotional Rollercoaster" [Above & Beyond Remix] (Sony BMG)
Kyau & Albert Guest Mix
01. Kyau & Albert "So Easy" (Euphonic)
02. Aquilo "I Gave It All" [Kyau & Albert Remix] (Island)
03. Kyau & Albert with Stoneface & Terminal "One" (Euphonic)
04. Kyau & Albert feat. Maria Nayler "Calming Rain" [Club Mix] (Euphonic)
05. Gareth Emery "Long Way Home" [Cosmic Gate Remix] (Gruda)
06. Kyau & Albert feat. Neev Kennedy "Let The Thunder In" (Euponic)
07. Emil Berliner "What's Love" [Ridney Re-Work] (Great Stuff)
Author for FusoElektronique. Dj Resident for We Play The Music We Love. Juventus FC Fan.
Please Log in or Create an account to join the conversation.
Time to create page: 0.086 seconds