Group Therapy 120 with Above & Beyond and Tom Staar [#FreeDownload]
07 Mar 2015 11:42
#1
by DjMaverix
DjMaverix created the topic: Group Therapy 120 with Above & Beyond and Tom Staar [#FreeDownload]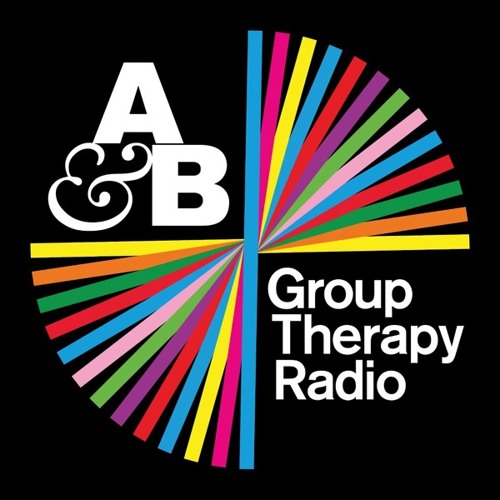 Group Therapy 120 with Above & Beyond
iTunes Podcast:
bit.ly/ABGTpodcast
www.aboveandbeyond.nu/pushthebutton
www.facebook.com/aboveandbeyond
www.facebook.com/abgrouptherapy
www.aboveandbeyond.nu/radio
www.twitter.com/aboveandbeyond
Tracklist:
01. Paul van Dyk & Rodger Shah feat. Daphne Khoo "Louder" [Myon & Shane 54 Summer Of Love Dub] (Vandit)
02. Porter Robinson "Flicker" [Juventa Remix] (White)
03. Halsey "Hurricane" [Arty Remix] (Astralwerks)
Record Of The Week
04. Fehrplay "Lotus" (Anjunabeats)
05. Depeche Mode "Awaken" [Jerome Isma-Ae Booty] (White)
06. Same K "Pulsar" (Statement)
07. Nick Warren & Guy Mantzur "Sad Robot" (Bedrock)
08. Ramil O'Shawa feat. Nina Sung "Pure Gold" [Jerome Isma-Ae Dub Remix] (Freegrant)
09. Aquillo "I Gave It All" [Kyau & Albert Remix] (Interscope)
10. Ego Altered feat. Molly Bancroft "Somewhere" [Solid Stone Dub] (Alter Ego)
11. Max Freegrant "Every Moment" (ZeroThree)
12. Nick Karsten "Swinger" (Always Alive)
13. Carlin & Fil "Awakening" (Elliptical Sun Recordings)
Push The Button
14. Andrew Bayer feat. Asbjorn "Superhuman" (Anjunabeats)
15. Alex O'Rion "Goddess" (Lange)
16. Jonas Rathsman "Wolfsbane" (Method White)
17. 16 Bit Lolitas "Not The Only One" (Anjunadeep)
18. Cubicolor "Moments" (Anjuandeep)
Flashback
19. Usura "Open Your Mind" (Italian Style Production)
Tom Staar Guest Mix
01. Will K "Here Comes The Sun" w. Digital Junkies & Jacob Ross "Phoenix" (White)
02. Rob & Jack "Sabale" [Tom Staar Edit] (White)
03. Tube & Berger "Set It Off" [Kryder Remix] (FFRR)
04. Tom Staar "Higher" (Staar Traxx)
05. Tom Staar & Still Young "Wide Awake" w. Planet Funk "Chase The Sun" (White)
06. Tom Staar "Bora" (Staar Traxx)
07. Above & Beyond feat. Alex Vargas "All Over The World" [Tom Staar's 5am Blackout Remix] (Anjunabeats)
08. Jakko "Aminia" (Staar Traxx)
Author for FusoElektronique. Dj Resident for We Play The Music We Love. Juventus FC Fan.
Please Log in or Create an account to join the conversation.
Time to create page: 0.070 seconds