Tom Swoon Pres. LIFT OFF Radio - Episode 066 [#FreeDownload]
17 Mar 2015 12:29
-
17 Mar 2015 12:31
#1
by DjMaverix
DjMaverix created the topic: Tom Swoon Pres. LIFT OFF Radio - Episode 066 [#FreeDownload]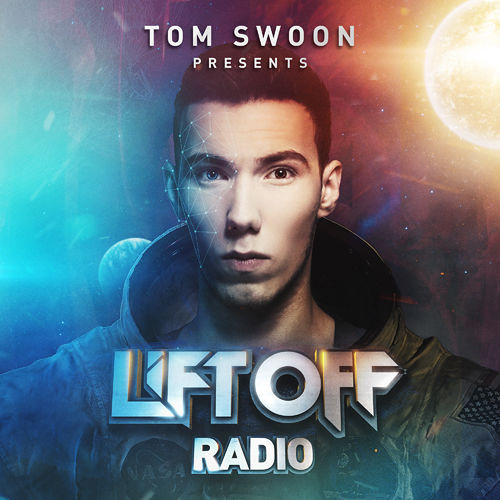 Follow Tom Swoon:
www.facebook.com/TomSwoon
www.twitter.com/TomSwoon
www.TomSwoon.com
Tracklist:
01. Stadiumx ft. Taylr Renee - Howl At The Moon (Reunify Miami Mashup Mix) [Protocol]
02. Shanahan - Ivory (Michael Brun Mix) [Kid Coconut] [REMIX OF THE WEEK]
03. Promise Land - Why I Still Love You [Size]
04. Blinders & Tom Tyger - Luminate [Protocol]
05. Julian Calor vs. Laidback Luke - Evolve Tonight (Tom Swoon Edit) [White]
06. Syn Cole - It's You [ICONS]
07. The Chainsmokers - Let You Go (ft. Great Good Fine Ok) [Dim Mak]
08. Mightyfools & Mike Hawkins - Shots Fired (Original Mix) [Fly Eye]
09. Halsey - Hurricane (Arty Remix) [Astralwerks]
10 Sunnery James & Ryan Marciano ft. KiFi - Come Follow [Spinnin']
11. JDG & Samual James - Mumbai (Original Mix) [Onelove] [NEW DISCOVERY]
12. Jakko vs Axwell - Watch The Aminia (Ralph Sequel Edit) [White]
13. Leventina - Revolution [BACK IN TIME]
14. Roger Sanchez - Bang That Box (Avicii vs. Philgood Vocal Mix) [BACK IN TIME]
Author for FusoElektronique. Dj Resident for We Play The Music We Love. Juventus FC Fan.
Please Log in or Create an account to join the conversation.
Time to create page: 0.092 seconds