Armada Night Radio 038 (Shaan Guest Mix)
04 Feb 2015 13:11
#1
by DjMaverix
DjMaverix created the topic: Armada Night Radio 038 (Shaan Guest Mix)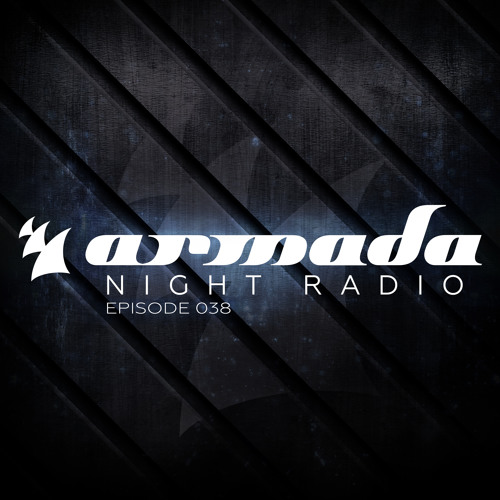 Internationally renowned Armada Music has begun broadcasting a brand new radio program called 'Armada Night Radio', showcasing the very best music from the label with weekly guest mixes from the Armada talent roster and some of the world's biggest DJs. The all-inclusive format will span a broad spectrum of genres, ranging from deep and tech house to trance and progressive, and everything in between. The new concept marks the first Armada-branded radio show to highlight the expansive list of genres now included under the industry-leading record label.
Tracklist:
Armada Night Radio Mix
01. Nicolas Haelg - Open Up People
02. KRONO feat. VanJess - Redlight (Marlon Hoffstadt Remix)
03. Lekesch & Schekel - Safrika
04. Lost Frequencies - Are You With Me (DIMARO Remix)
05. Sick Individuals - Skyline
06. Marnik, Lush & Simon - Orion
07. Digital X - Legioner
08. Tomas Heredia - Rivals
09. Arisen Flame & Driftmoon - Live Your Dream
10. Armin van Buuren - Together (In A State Of Trance) (ReOrder & Standerwick presents SkyPatrol Remix)
Shaan Guest Mix
01. ID – ID vs Walking alone
02. Shaan - ID
03. Shaan – Mumbai (DJ Falk Remix)
04. Shaan - Mumbai (Johnathan Pitch Remix)
05. Row Rocka - Kingwood
06. Tony Junior, Marnik - Jump Around
07. DubVision - Broken
08. Shaan feat. Lauren Evans - Light Up The World
Armada Stream 40 Top 3
01. #HIGHEST NEW ENTRY Mark Sixma - Vendetta
02. #TUNE OF THE WEEK Twax feat. Solomina - Movin On
03. #1 Armin van Buuren - Together (In A State Of Trance)
Author for FusoElektronique. Dj Resident for We Play The Music We Love. Juventus FC Fan.
Please Log in or Create an account to join the conversation.
Time to create page: 0.078 seconds