CosmicGateOfficial WYM Radio Episode 044
09 Feb 2015 13:34
#1
by DjMaverix
DjMaverix created the topic: CosmicGateOfficial WYM Radio Episode 044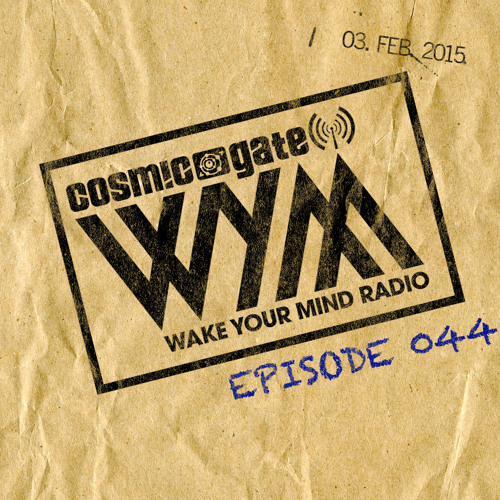 Tracklist:
01. Same K - For You (Above & Beyond Edit) Anjunabeats
02. Ilan Bluestone - Tesseract (Original Mix) Anjunabeats
03. M.I.K.E. Push vs. Canberra - Confession (Original Mix) Coldharbour Recordings
04. Gareth Emery - Long Way Home (Cosmic Gate Remix) Garuda
05. PRIVATE PLAYLIST: CamelPhat feat. A*M*E - Paradigm (Original Mix) Axtone Records
06. Arno Cost & Norman Doray feat. Ben Macklin - Paradisco (Original Mix) Sosumi Records
07. Cosmic Gate & JES - Yai (Here We Go Again) (Extended Mix) WYM Records / Armada
08. THROWBACK: IIO feat. Nadia Ali - Rapture (Riva Remix) Made Records
09. Max Freegrant & Yuji Ono - Above The Sky (Original Mix) Freegrant Music
10. Avenue One - In Your Arms (Original Mix) Enhanced Progressive
11. BIG BANG: Nic Chagall & Jonathan Mendelsohn - This Time (Extended Mix) WYM Records / Armada
12. Nick Karsten - Swinger (Original Mix) Always Alive Recordings
13. Nay Jay & Zaa feat. 3PM - Magic (Sunny Lax Dub Mix) Cloudland Music
14. Aruna - The End (Aruna vs. Husman Club Mix) Enhanced
Author for FusoElektronique. Dj Resident for We Play The Music We Love. Juventus FC Fan.
Please Log in or Create an account to join the conversation.
Time to create page: 0.074 seconds