Charlotte de Witte - Actually (Original Mix)
14 Apr 2016 12:44
#1
by Trony
Trony created the topic: Charlotte de Witte - Actually (Original Mix)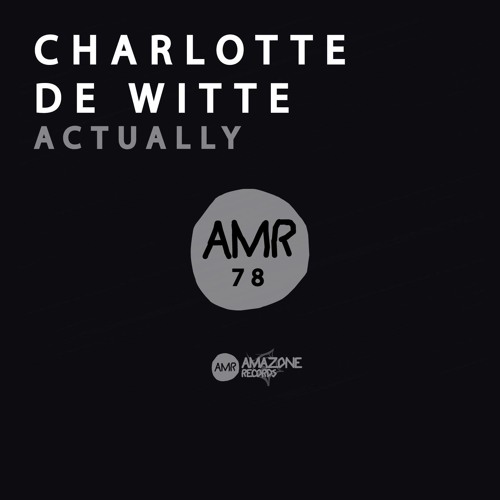 Actually EP will get released on Amazone Records on April 18th 2016.

1. Actually (Original Mix)
2. Human Beings (Original Mix)
3. Human Beings (Ricardo Garduno Remix)
4. Human Beings (Dub Version)

"Belgium's artist Charlotte de Witte makes her debut on Amazone with 'Actually EP'. She show us her dark of side of techno with two big room raving and solid tracks called 'Actually' and 'Human Beings'.

Mexican artist Ricardo Garduno has remixed 'Human Beings' with his unique touch, a sound engraves resulting in something powerful and mental. No doubt, this is one of our favorite releases of the year on Amazone Records."
Music and Electronic Devices Designer. Drum and Bass Addict. Creative Mind as Lifestyle. Cat in past Life. Soccer, Ice Hockey and Snowboard Lover. Marxist.
Sono Il Re sul Carro Danzante. Attraversando La Città Getto Via I Coriandoli Della Vostra Tristezza Regalando Passione Ed Estasi Nei Vostri Occhi.
Follow Trony on: FusoElektronique | Facebook | Twitter | Google+ | Soundcloud
Please Log in or Create an account to join the conversation.
Time to create page: 0.088 seconds